Marbella Estates – Selling Your Property in Marbella
The selling process
If you already are a property owner and want to sell it or change it, Marbella Estates is the agency to contact. We will offer you a free valuation of your property according to current market situation.
Once we have agreed upon how to market your property we will make sure your house will get the maximum exposure in order to find the right buyer. Marbella Estates SL is a part of Resales Online data base system. This modern market leading tool is essential in today's marketing and guarantee the maximum exposure of your property in this competitive market. In addition to that Marbella Estates collaborates with real estate agents both locally in Marbella and abroad.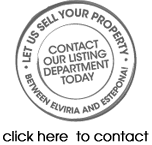 Your property will be advertised worldwide on the internet, in the press, via social media and through our chain of collaborators and agents. We have an existing data base of potential buyers and investors waiting to find the property they are looking for. So maybe your property will be the next one that sells!