MARBELLA ESTATES
SELLING YOUR PROPERTY IN MARBELLA
When you are planning to sell you property in Marbella, Estepona or Benahavís, Marbella Estates is the agency to contact and should be your agent of choice. Our in-house listing department gives you one consistent point of contact and ensures that you are met by a property specialist who knows the market and property values better than virtually all competing agencies.
For the seller, we offer a free, no obligation valuation of their home and the most up-to-date and professional marketing approach. We reach out to both local and international buyers through our campaigns and our long established and trusted network. Our dedicated sales representatives are always there in person when showing and viewing our listed properties. We are continuously working hard to be in the top positions on Google search and are proud to be there. This helps immensely to sell your property effectively.
If you want a high quality real estate expert you can trust to sell your property at its true value and optimum price, please complete the brief form below and we will contact you.
Or you can contact our listings department directly on
(+34) 952 90 42 44
(+34) 639 28 10 27
or
[email protected]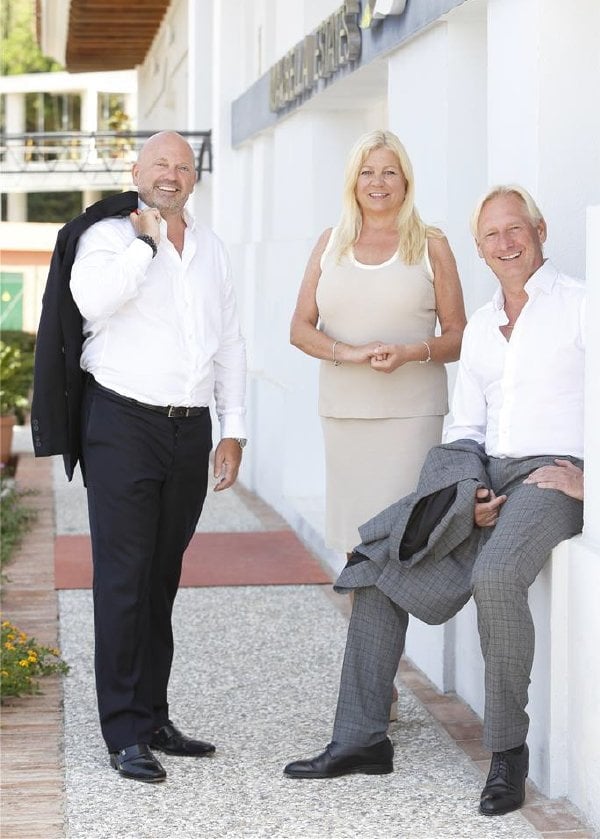 Some advice on selling your property

Selling a property in a residential tourism area like the Costa del Sol is in many ways different from selling a property in your home country. Owning a second home is a choice of lifestyle and quality of life rather than a need to have a property close to work or your children's school. This makes the second home buying and selling processes different in terms of the time it takes to sell, the bidding and pricing negotiations and to some extent how the property should be presented.


Here are some tips to consider when selling:

The Asking Price: consult with your listing agent what is the true value and achievable net selling price of your property, based on direct market evidence of what similar properties are actually selling for. Pricing a property too high, because you are not in a hurry to sell, will only result in none or few viewings, it will linger on the market and slowly lose its appeal to buyers. It is also important not to set a net price where the agent places his commission on top, especially when you have several agents promoting and selling your property. That will only lead to the property marketed at several different prices, leading to confusion in the market place and among potential buyers.

Exclusivity or not: Should you give an exclusive sales agreement to just one agent? If this agent has an excellent marketing approach, reaching different countries and nationalities, then yes you should consider this. The one contact point is easier for you instead of you co-ordinating among various agencies. And with an exclusivity agreement you will likely get more marketing efforts spent on just your property. All of this is exactly what we at Marbella Estates offer you so we would indeed recommend you to list exclusively with us. We have our own listing department, national and international market coverage, and collaborate with only the best and most serious real estate agencies on the Costa del Sol. All of this makes Marbella Estates the natural choice for you to exclusively market your property with.

Presentation of your property: get professional photos, floor-plans and consider a video or drone to provide a virtual tour. No further comments needed, these are a must in today's market. And we will of course help you with this.

Facilitate viewings: If you don't live in your property give a set of keys to us. Don't give it to a neighbour or friend. The more people involved before opening the door only hinders the viewing logistics and presentation.

If you live in your property make sure it is clean, bright and presentable when your prospective buyer arrives. Consider not being in the property yourself as then the buyer can be more occupied with pleasantry and conversation with you and will perhaps not even remember the property they have viewed. Trust the professionals at Marbella Estates to do the showing!

Put up a 'For Sale' sign: This is a tested and proven method for selling homes as still today many buyers drive around in the area they like before contacting a real estate agent.

Documentation: Have all your documentation ready; Nota Simple, IBI's, Title Deed, First Occupation License etc. If possible have also a Power of Attorney with your chosen lawyer. And know your tax-situation, or consult with your agent or lawyer if you are unsure.